CHRISTMAS IDEAS GALORE!!!!
IT MAY NOT LOOK LIKE CHRISTMAS BUT IT IS TIME TO PLAN FOR WHAT CHRISTMAS WILL LOOK LIKE IN YOUR SHOP!!
We hope you are enjoying the last few weeks of summer! For those of you affected by the wildfires, we hope you and your families and friends and your shops stay safe!!!
We have some ideas to help you along the way!
ADVENT BOXES, 12 DAYS OF CHRISTMAS, STUFF YOUR STOCKING, GRAB BAGS, AND MORE!:
Please call us at 587-354-2898 or email info@eriequiltart.com. We are happy to provide you with our current list of suggestions and we can help you to offer a unique selection of items. Josee, our "paper bag princess" puts together wonderful grab bags that are half the regular wholesale price; shops have repeated this one over and over.as it is very popular with customers.
POPULAR CHRISTMAS ITEMS - SOME NEW AND SOME TRIED AND TRUE!
Bohin Christmas Needle and Christmas Cracker displays; also available in singles
Christmas Mischief by Laser Cut Quilts in full kit and single images
Modern Blended Quilts
Cotton Street Commons
Sew Kind of Wonderful
RETRO CHRISTMAS
Laser Cut Quilts Pattern and Bundle
Lo & Behold Stitchery
OUR MOST POPULAR TREE SKIRT PATTERNS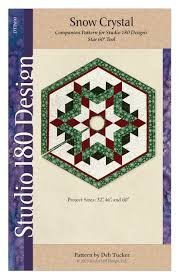 Geeky Bobbin Orange Dot Quilts Studio 180 Design
Little Quilt Company Poinsettia from Paper Pieces Laundry Basket Quilts
AURIFIL CHRISTMAS THREAD COLLECTIONS and SUPERIOR THREADS
We also have a great selection of individual threads in cotton, poly and metallics for all your Christmas needs from Aurifil and Superior Threads!!!
Many more Christmas items will come up on our website by entering Christmas as your key word search on our website.!!